Why Livingpraguetours?
Well I'm still here! (unlike many guides who have had to drop out of the industry during the COVID mess). I'm fully vaccinated and guiding again so thanks for your interest. Did you know that there are nearly 900 Prague walking tour listings on Trip Advisor? Even though I've slipped a few places to 36 because I've been unable to give many tours in the last year that's still in the top 5% and I've ranked as high as Number 12 so I must be doing something right. People who take my tours look for a few things:
Small Group (maximum 6)
Private Tour options
Native English Presentation
Tours that are educational but fun as well
Easy Pace
To learn things not in the guidebook
To have your questions answered accurately
You may have been given a recommendation by a friend or you may have just stumbled across me. Either way if you want to know more about me, my tour ethos and why I'm a tour guide etc you should go straight to My Vocation is my Vacation.
Or you might be thinking that I sound ok but you'll be spending your hard earned cash so what have others said about me. You can check the Reviews page for a selection or skip to the Trip Advisor attraction review page. I've received the Trip Advisor Certificate of Excellence for the last three years. It doesn't mean that I'm better than most, it just means that I've been consistently highly rated by my clients over that time. Remember I'm the owner/operator so it's me that is being reviewed.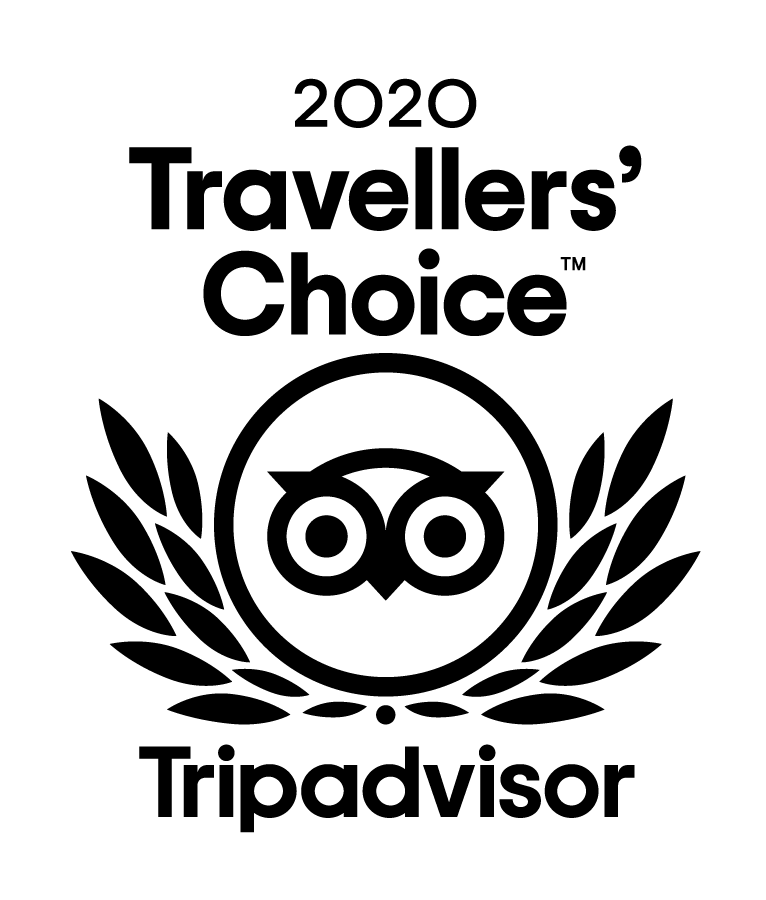 So now you know a bit about me and you've read something of what people have written about me so now it's time to see the walking tours. Here I've written a short brief about each of the tour types that I offer and I urge you to spend some time reading the FAQs. Remember that a "Scheduled" tour has a fixed date/time, a maximum 6 places. Different scheduled tours are scattered throughout Monday to Friday at different times so if there's something you like but it's not on the right date/time then Contact Me and I'll see if I can move things around to suit you. Private tours are also available at the weekend.
If browsing turns to booking then be sure to read the Tour Booking 4-Step Process so you understand how it works and what happens next etc. You'll find a tour calendar, availability dates, times and prices on the detail pages.
---
Here at the Weekend?
You'll find that I do not offer the regular scheduled tours at the weekend but I do offer the private tour options. It's a little more expensive but just Contact Me and see what's possible.
---
Private Tours
It does what is says on the tin. Private, flexible, tailored. We agree a route, duration and price based on the number of people. As you can see in the picture, private tours can have more than 6 people as long as you know each other. For more detail check the Private Tours.
---
Scheduled Tour – Old Town and Jewish Quarter
This is the FLAGSHIP tour so you are looking at taking this as an introduction to the city. 2.5 Hours divided 1 hour in the Jewish Quarter and the rest in the Old Town. A lot of famous attractions, characters, buildings, churches, synagogues, monuments, stories and legends. Loads of tips and advice. Generally runs at either 9am or 12pm. For more details check the Old Town and Jewish Quarter Walking Tour.
---
Scheduled Tour – Prague City Walking Tour
If you're doing the Old Town and Jewish Quarter tour as your introduction and you want to build on what you have learned then also book this tour. More Old Town backstreets than famous attractions and then extends to the New Town, Lesser Town and Castle. It's a quick overview of the 4 towns. It's a 2.5 hour tour and usually runs at 3pm (12pm on Fridays) to finish at Prague Castle for the city views. For more details check the Prague City Walking Tour.
---
Scheduled Tour – Czech Food and Beer Tasting
This is a shortened version of the FLAGSHIP tour. Your time is divided equally between the Jewish Quarter and the Old Town but not so much of the Old Town. It's approximately 75 minutes walking and 75 minutes eating/drinking so 2.5 hours in total. You would NOT take this tour AND the Old Town and Jewish Quarter tour because there is too much overlap. Usually runs at 3pm to avoid crowds and includes food/drink. For more details check the Czech Food and Beer Tasting Walking Tour.
---
Scheduled Tour – World War Two
I run two very specialised tours and World War Two is one of them. If you combine this tour with others then note there is a 10% content overlap with the Old Town and Jewish Quarter Tour (Jewish Quarter) and a 10% content overlap with the City Walking Tour (Wenceslas Square area). It's a shorter tour at 2 hours and goes through the war in chronological order to introduce you to various characters as they appear. Usually runs at 9am. For more details check the Prague World War Two Walking Tour.
---
Scheduled Tour – Prague Architecture
This is the other specialised tour and again it's 2 hours. If you have an appetite for not just seeing buildings but understanding the reason for their design then this is for you. Even if you have done the Old Town and Jewish Quarter tour and learned some history etc and we'll cover some of the route again but this time from an architectural point of view so, completely different content covering the Old Town and New Town. For more details check the Prague Architecture Walking Tour.
---
Scheduled Tour – Prague Christmas Markets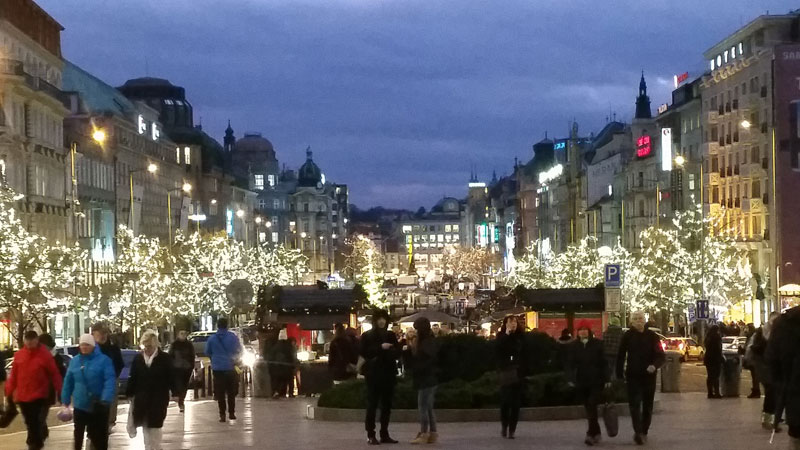 This obviously is a seasonal tour and dates are dependent on the market season. It should start on the Monday before December 5th and runs until latest December 23rd. It explores 3 of the central Christmas Markets. It's all about Czech Christmas Traditions plus the Jewish Quarter, part of the Old Town and includes food/drink if that option is chosen. Usually runs at 3pm to finish in the dark. For more details check the Christmas Markets Walking Tour.
---