Czech Food and Beer Tasting Walking Tour
---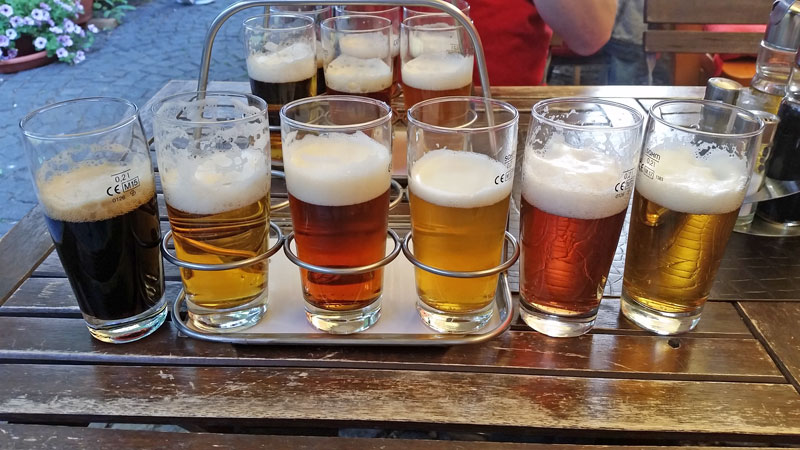 ---
THIS TOUR IS CURRENTLY SUSPENDED DUE TO RESTAURANT/PUB CLOSURES AND GENERAL COVID RESTRICTIONS. I HOPE TO RESTART AT A LATER DATE BUT IN THE MEANTIME IF YOU WANT FOOD AND DRINK AS PART OF A TOUR THEN IT CAN BE ARRANGED AS PART OF A PRIVATE TOUR. JUST CONTACT ME AND WE CAN WORK OUT DETAILS.
---
Czech Food and Beer Tasting Basic Information
Just a nice informative wander through the Jewish Quarter and Old Town with a selection of food and drink included.
2.5 Hours Duration
Native English Presentation
Maximum 6 People
Food and Drink Included (Over 18 if Alcohol is required)
Old Town and Jewish Quarter Route
Tickets are CZK895 including tour, food and drink
---
What You'll See
This is a shortened version of the Old Town and Jewish Quarter tour in that you'll see less of the Old Town part because we are stopping for various food and drink on the way round so it's approximately 90 minutes walking and 1 hour eating and drinking. We start on the Old Town Square to see the Kinsky Palace, Jan Hus monument, Marian Column, ST Nicholas Church and then into the Jewish Quarter for our first beer in a Czech Pub. After that we continue in the Jewish Quarter to learn about and how best to explore the Pinkas Synagogue, Klausen Synagogue, Ceremonial Hall and Old Jewish Cemetery. Then a little bit of WW2 followed but some local architectural heritage, the Old/New Synagogue, Spanish Synagogue and the city monument to Franz Kafka. Then as we head back to the Old Town it's time for your choice of Czech food classics like "Roast Pork with Sweet Cabbage and Dumplings", "Beef Sirloin with Dumplings" and "Beef Goulash with Potato Pancakes" plus light grill options and don't forget the final beer tasting of 6 different beers (light, dark and fruit). Interesting conversation and Q&A as we go. There are vegetarian options but it's limited to the starter menu (fried cheese or salad) or the main course (pasta). For vegetarians I also recommend just asking for a side order of roasted vegetables.
---
Here are a few pictures and what to expect from the tour: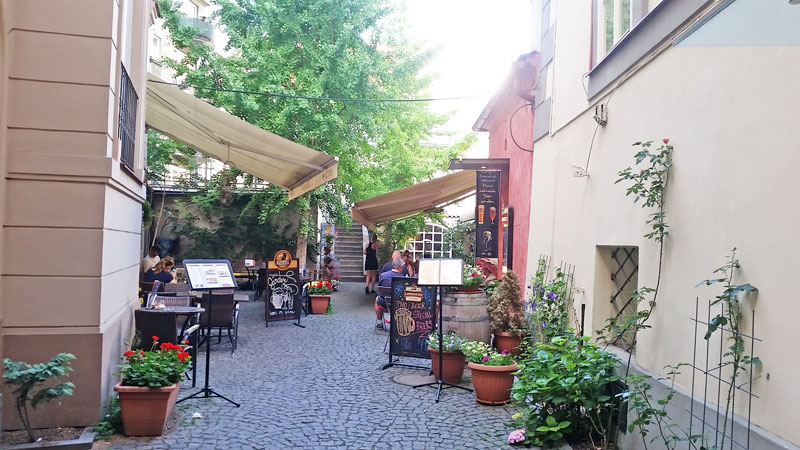 ---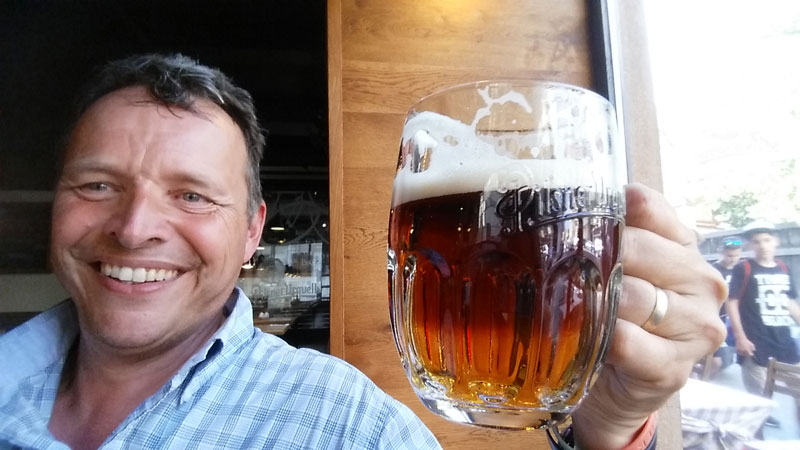 ---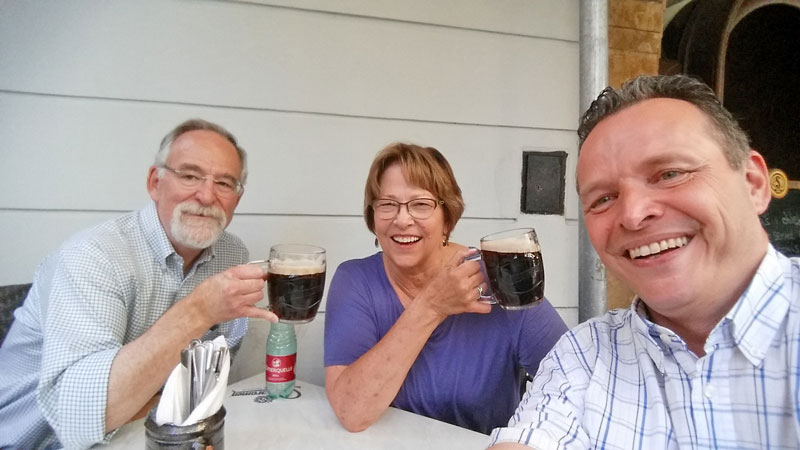 ---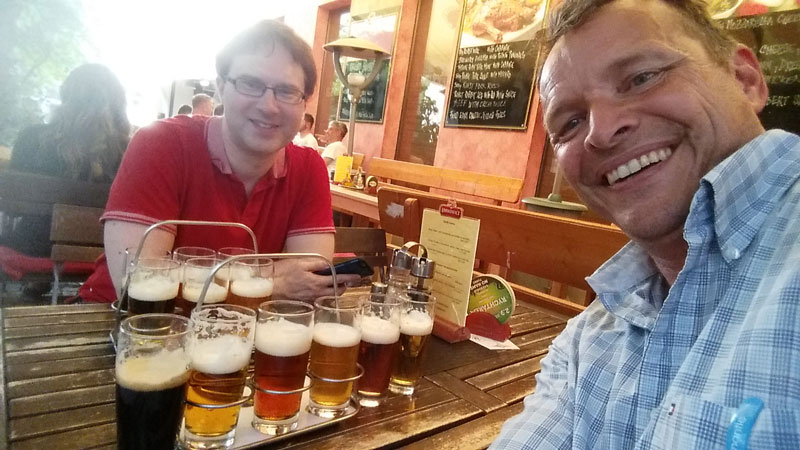 ---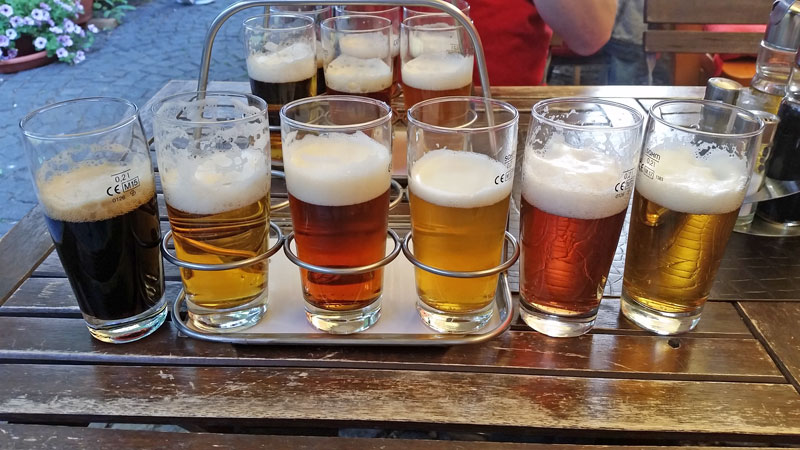 ---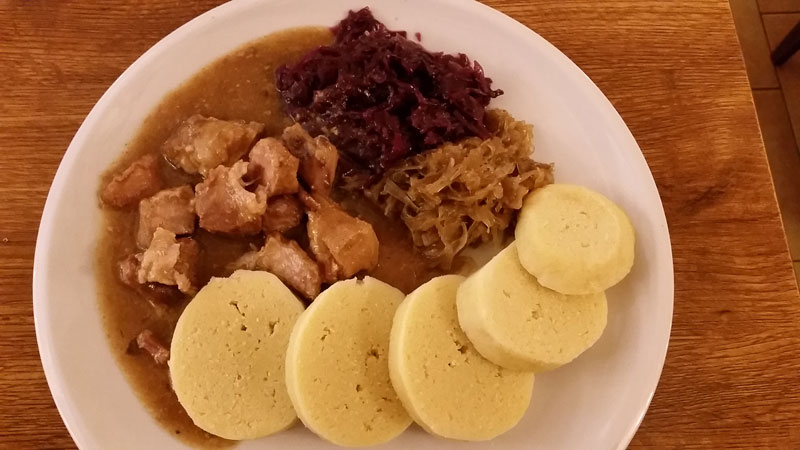 ---
---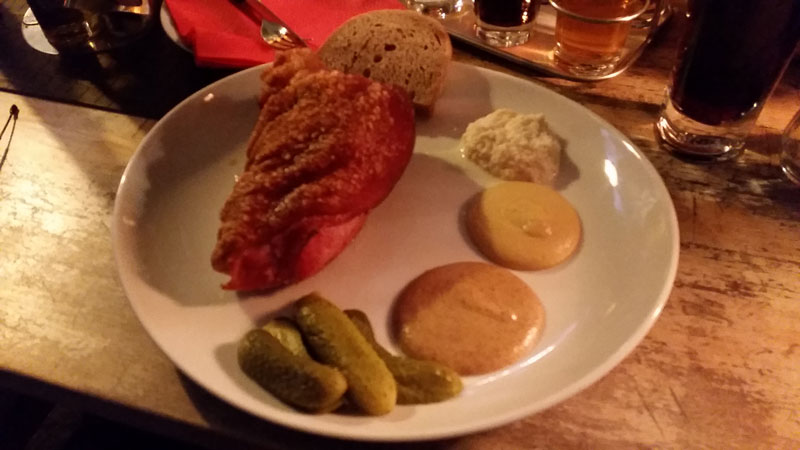 ---
---
---
---