Licencing and Qualification
---
I am licenced by the Czech Ministry of Regional Development as a person that is recognised as having the rights to provide tour guide services in the Czech Republic but in my case, mostly in Prague. You need to know how that licencing system works and what are your choices.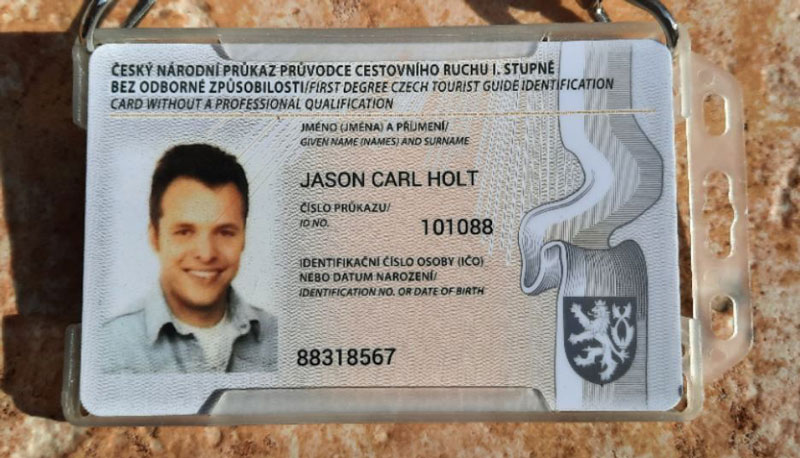 ---
The Old Way
Before 2004 if you wanted to give tour guide services in this country you needed to qualify by passing a series of Czech exams on specific tourist attraction sites. People who passed these Czech exams were licenced to give tours in the city and became known as Official City Guides who could carry a shield to prove their competence.
---
The EU Way
In 2004 Czech joined the EU and tour guide services became possible based on having a trade licence for the travel and tourism industry. After twenty years living here in 2016 I took advantage of this system and registered a trade licence with the rights to offer tour guide services. But this also meant that basically any man and his dog could offer tour guide services regardless of their knowledge of Prague.
---
The 2018 Changes to Qualification
In 2018 the Czech Republic changed the rules somewhat and stated that there were four ways to be officially qualified as a guide. The first was the existing guide qualification scheme for which no English option is possible. Secondly they recognised a person with a University degree in Czech history. Thirdly, they recognised graduates of the Hotel Management vocational school as also being qualified. Finally, if you were already a professional guide in another country you can be accredited.
---
The 2021 Changes to Rights
In order to align with the EU "services" charter and to generally increase the quality of tour guide choice in 2021 the Czech Republic introduced a rights and competence system. This scheme identifies anybody who has the right to give guide services either by official qualification or by having a trade licence in the travel and tourism industry. This list is then divided into two parts. Those with the official qualification or accreditation are termed as being "Second Degree". Those without the official qualification are termed as being "First Degree".
---
Where Am I?
Basically I'm self-taught when it comes to the city of Prague so I am a "First Degree" guide. This means that although I have extensive knowledge of the city gained through 25 years of living here I do not have an official qualification that proves my competence. The city has made it clear to consumers that there is a list of "qualified" guides but they also recognise that there are also high quality "unqualified" guides with years of experience so the consumer may choose for themselves.
---
So How Do I Prove My Competence to be a Prague Tour Guide?
My website at livingprague.com shows the breadth of general knowledge that I have about the city as well as specific attractions. My Trip Advisor Review page has hundreds of authentic reviews from all types of people, young and old, couples, families and solo travellers with varying tour needs. Check ANY major online travel forum and you'll find people who will recommend me based on their own experiences.
I'm confident in the service I provide but, in the cause of fairness and to recognise Prague's attempt to increase the quality of tour guide services in the city, please find here the updated List of People Authorised to Provide Tour Guide Services. If I have not convinced you that I am worthy then it's up to you to do the research on these people to find the right guide for you.
---